Latest Posts
scroll down for more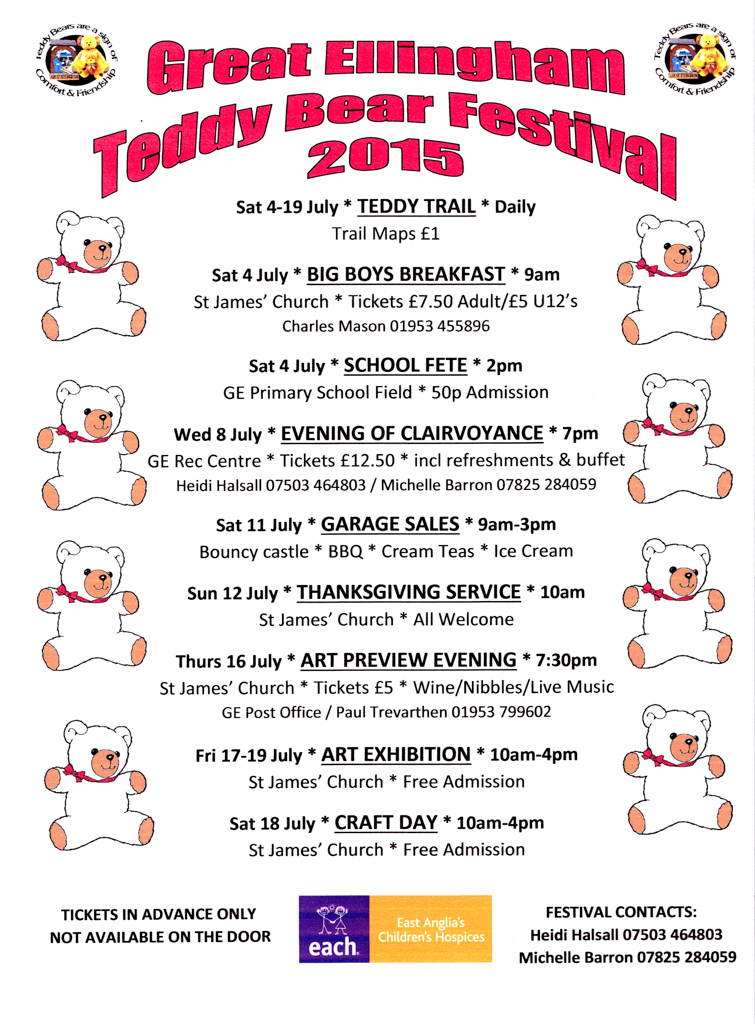 PLANNING CONSULTATION AMENDMENTS- FULL

REFERENCE:
3PL/2014/0683/F
PROPOSAL:
Residential development for 39 dwellings (Revised scheme)
LOCATION:
GREAT ELLINGHAM Land at Attleborough Road
APPLICANT:
Orbit Homes (2020) Limited
CASE OFFICER:
Nick Moys
AMENDMENT:
Letter detailing amendments received 22nd May 2015
The Council has received revised details for planning permission as shown above and would be pleased to receive any observations you may wish to make. You can view the application by clicking on the link below and use the 'Comment on this application' buttton to leave your observation

Click here to leave your comments
Alternatively please forward your comments in writing by 15 July 2015, quoting the above reference number. Representations submitted in relation to planning applications will be available for public inspection.

Please note your comments will also be seen on our website, along with your name, signature, address and any contact details you supply e.g. telephone number and/or e-mail address. If you are concerned about your contact details and signature appearing on our website, please print your name instead of adding your signature and initial this or send your e-mailed comments as an attachment so that only the attachment can be published

Video of the Geat Ellingham crossroads junction by the school
showing the volume of traffic passing through.
This is a sped up version. For the original 17 minute video, click here
COUNCIL VACANCY AVAILABLE
Great Ellingham Parish Council – Vacancy for a Clerk and Responsible Financial Officer
CILCA qualified or willing to train.
The position will become available from 1 April 2015 and involves approximately 18 hours work per month, with flexibility for evening meetings.

Parish Council meetings are held the third Wednesday of the month at the Great Ellingham Recreation Centre.

Duties include minute taking, book-keeping and correspondence.

Pay is in accordance with National Pay Scales.

A Job Description is available upon request - contact details below.

Applications in writing with an up-to-date CV should be submitted by the 10th March 2015

Please apply to:

Liz Ground, Clerk to the Parish Council
Anchor Cottage
Anchor Corner
Little Ellingham
Attleborough
Norfolk
NR17 1JX
Tel: 01953 450986

These local builders offer sewer connections

Company Name
Addressee
Telephone
Email
Website
MBW Contractors
Cades Hill Farm, Ellingham Road, Attleborough, NR17 1AE
01953 453050
info@mbwcontractors.co.uk
http://mbwcontractors.co.uk
M C Jenness Builders
Bandit Lodge, Long Street, Gt Ellingham
01953 454152
mick@mcjennessbuilders.co.uk
Whiterod Surfacing Ltd
Anchors Weighed, Anchor Corner, Little Ellingham, NR17 1JX
01953 455 876
mail@whiterodsurfacing.com
http://www.whiterodsurfacing.com
Beyton Builders
07887 996 801
07887 995 173
phillomax@beytonbuilders.co.uk
Breckland Contractors Ltd
Paul Howe. Acre Cottage, Low Rd, Breckles,
Attleborough, Norfolk, NR17 1EP
01953 498851
07836 518901
brecklandcontractors@hotmail.co.uk